Economic partners
BIO-LITTORAL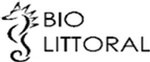 Bio-littoral is a Start-Up of the Marine Biology Laboratory of the Université de Nantes since 2004. The enterprise has quickly acquired a stable and a renowned position in the marine ecology field of the Pays-de-la-Loire. As a consultancy office, Bio-littoral provides expertise and advice on marine and estuarine environments. Its geographical abilities extend from the Vilaine estuary to the Sables d'Olonne and through the Loire estuary.
More information:https://sites.google.com/a/bio-littoral.fr/accueil/
AGILENT TECHNOLOGIES


Agilent offers a broad range of innovative measurement solutions in the industry. The company's four businesses - Chemical Analysis, Life Sciences, Diagnostics and Genomics, and Electronic Measurement - provide customers with products and services. Agilent has invested heavily in research and development, firmly committed to technology leadership.
More information:http://www.home.agilent.com/agilent/home.jspx?cc=FR&lc=fre&cmpid=4476
STX FRANCE

STX FRANCE is an international shipbuilding group with a world leading position in the production of cruise ships, ferries, offshore and other specialised vessels. Renowned for its ability to develop innovative solutions tailor-made to customers' needs, the enterprise draws on experience from centuries of design and production of advanced vessels.
More information:http://www.stxfrance.com//UK/stxfrance-index-1-accueil.awp