Videos of "3 minutes for COSELMAR" are available !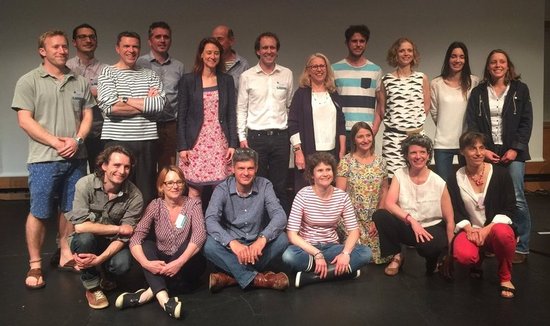 COSELMAR researchers are engaged in extension work of the scientific results of the program.
In this context, we organized a special session: 3 minutes for COSELMAR.
This performance, in French language, was filmed by the Pôle Audiovisuel et Multimédia of Nantes University.
9 pairs of researchers, 9 results of COSELMAR: 3 minutes to popularize their scientific results!
The jury and the public voted for the best performance.
Jury members: Elisa Berdalet (CSIC, Spain), Alan Cembella (AWI, Germany), Thierry Chopin (UNB, Canada), Gilbert David (IRD, France), Stephen Jay (UL, England), Koen Sabbe (UG, Belgium) and Jean-François Sassi (CEA, France).
Vona Meleder et Thierry Jauffrais et Emmanuelle Geslin :
Le Tribunal de la vasière
Patrice Guillotreau et Gilles Lazuech :
De la mer à l'assiette
Anik Brind'Amour et Carl Reddin :
Au restaurant Le Sol-oeil de la Mer
Justine Dumay et Laurent Vallet :
Ces algues qui nous envahissent
Florence Mondeguer et Alexandra Lépinay :
Le grand jeu des petites différences
Axel Creach, Sophie Pardo :
Edition spéciale Tempête 8 juin 2116
Brice Trouillet, Laurie Tissière, Stéphanie Mahévas :
Les Dents du Golfe
Laurent Barillé et Laurent Godet :
Chez Laurent
AND THE WINNERS ARE ...
JURY PRIZE
Florence Mondeguer et Alexandra Lépinay : Le grand jeu des petites différences
PUBLIC PRIZE
Vona Meleder et Thierry Jauffrais : Le Tribunal de la vasière
ALL VIDEOS ON THIS LINK :
http://webtv.univ-nantes.fr/tag/3+minutes+pour+coselmar